What can Freemore Freemore PDF Merger Splitter do?
Merge separate PDF files into a single one;
Adjust the file order to merge;
Split multipage PDF into smaller ones;
Split by even pages, bookmarks or any selected pages;
Preview PDF documents;
Edit PDF metadata like title, author, subject, etc.;
Apply password and digital signature;
100% FREE and Easy.
Freemore PDF Merger Splitter
is an easy
PDF tool
devised to
merge and split PDFs
effortlessly. It allows you to
merge multiple PDF documents
in a group in any sequence to make single organized PDF. It can also
split a multi-page PDF file
into as many PDFs as needed with any number of pages.
Free PDF Merger & Free PDF Splitter Software to Merge Separate PDF or Split Multipage PDF
Frequently, you may need to merge PDF files created by different users or combine a collection of personal documents: the big presentation is tomorrow, and you've got PDFs of the proposal, the architect's drawings, the engineer's report, and input from about 5 other departments, and you want to hand the board 1 file with all the information. No need to print everything out, then collate and bind. Instead, use Freemore PDF Merger Splitter to merge them in your preferred order.
However, some PDF documents need to be split into pieces: maybe the file is so large that it would overwhelm available bandwidth when posted online; maybe one large editing project needs to be divided into smaller tasks split among several employees; or the file includes multiple documents that were concatenated out of convenience but were never intended to be merged as a single document. In all cases, Freemore PDF Merger Splitter can help break up multipage PDF into smaller PDF documents.
Expert reviews on FreeMoreSoft products
Find out what leading industry experts are saying about Freemore PDF Merger Splitter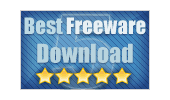 Best Freeware - Five Stars

PDF Splitter helps you solve the problem of splitting multi-page PDF files. It offers a wide range of extraction possibilities and carries out the job with high quality results.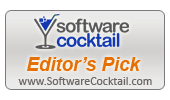 SoftCredible - Editor's Pick

The interface of the application is pretty simple, divided into "PDF Merge" and "PDF Split". It doesn't require any special skills and the average user should have no problem figuring out the usage. As soon as you select the documents of interest, you can press the "Split" button and customize the way your files will be processed.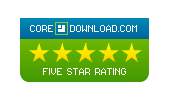 Core Download - Five Stars

While testing the application, I notice that Freemore PDF Merger Splitter certainly carries out the job with no quality loss. We are sure it's definitely worth taking a look at.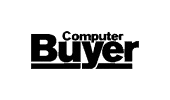 Computer Buyer - Editor's Review

Freemore PDF Merger Splitter is good news when you want to extract PDF pages out of a very large document. It is packed with the essential abilities to chop your PDF files or to delete pages out of them.

---
Read what our customers say about Freemore PDF Merger Splitter:
Easy interface, did exactly what I wanted without any bells, snags, or jazz hands. Freemore PDF Merger Splitter is well worth a try if you are seeking a PDF merging or splitting solution.
Luke Pegram - User Since 2012
It splits original PDF into individual pages or a new single PDF. Intuitive.
Hoyt Fremont - User Since 2012
Freemore PDF Merger Splitter is my favorite with its nice, clean user interface covering most functions, including merge PDF files, split PDF pages, change metadata, add password, etc. It is completely designed for new users.
Lance Davenport - User Since 2011
It was able to combine 125 PDF's into one PDF. Have to take some time with it, not more than 20 or so at a time, but will get the job done without error. It worked for me.
Warren Villard - User Since 2011
---
What benefits can I expect?

Freemore PDF Merger Splitter is designed for easy PDF merging and splitting. All functions are learnable and usable for both casual users and professionals.
Merge separate PDF files
Split multipage PDF
Adjust merging order
3 ways to split
Open and preview any kinds of PDF files
Edit metadata
Print out the PDF
Add/Remove PDF password
Apply digital signature
View security details
Why should I choose Freemore PDF Merger Splitter?

You have many options to handle tons of PDF files as there are so many PDF merger splitter software on the internet. Why should you use Freemore PDF Merger Splitter?
Humanization Design
Optimal output quality
Super-fast processing technology built-in
Presets with popular settings
Support tons of input/output formats
Cutting-edge encoding/decoding technology
Support multicore CPU
Less burden on your system
Abundant guide contents & online support
Free, safe & no restrictions
---
Freemore PDF Merger Splitter:

Follow the tutorials below to get your PDF merging and splitting finished effortlessly, download our easy to read help manual.
Need help?

Any questions and suggestions about any one of our products, please visit our support site. You will also find access to product manuals and a frequently asked questions section.
---
What are the system requirements?
Minimum:
Intel Pentium 3 500MHz or equivalent processor
At least 256 MB RAM
200 MB free hard disk space
Graphics mode 800x600, 16-bit colour
Internet Explorer 6
Recommended:
Intel Pentium 4 1GHz or equivalent processor
512 MB RAM
Minimum 200 MB free hard disk space (since space is also needed to download drivers)
Graphics mode 1024x768 true color (highest 32-bit)
Internet Explorer 7