What can Freemore OCR do?
Extract text from images;
Extract text from PDF generated from image files;
Preview PDF documents;
Edit PDF metadata like title, author, subject, etc.;
Apply password and digital signature;
100% FREE and Easy.
OCR
(Optical Character Recognition) can really come in handy when you need to
grab some text out of an image
.
Freemore OCR
is designed to
extract text from the image
generated from digital cameras and mobile phones along with scanners. The accurate result can then be edited and saved to TXT and Word.
Free OCR Software to Extract Text from Images & Scanned Paper Document
Since so many scanners these days come as part of an all-in-one printer/scanner/copier combo, avoiding the installation of gigantic, auto-starting, self-promoting printer drivers is something we should all strive for. If you have a scanner and want to avoid retyping your documents, Freemore OCR is a great alternative. If you need to occasionally scanned images, faxes, screenshots, PDF documents and eBooks to text, Freemore OCR also works out. It is Optical Character Recognition freeware that supports scanning from most Twain scanners and can also open all PDF and image files. Your image or PDF shows up in the left window, and your text is ready to edit or copy in the right. It outputs plain text and can export directly to TXT and Microsoft Word format.
Expert reviews on FreeMoreSoft products
Find out what leading industry experts are saying about Freemore OCR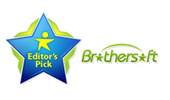 BrotherSoft - Editor's Pick

The optimal character recognition feature converted the text accurately. Additionally, it was able to read our cell phone image or some low resolution image from the internet.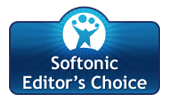 Softonic - Editor's Choice

Based on our tests, Freemore OCR will not perform miracles with detecting characters, but provided that the text is clean and there are no elements hindering the detection of the characters, the app will do a pretty good job. However, this does not mean the result won't have to be proofread.

Softpedia - Editor's Pick

Freemore OCR provides a driver that allows users to scan hard-copy documents right into the software using their scanners. The software also has a pallet of helpful features like zooming and the ability to adjust the direction of the page.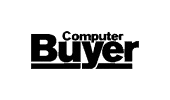 Computer Buyer - Editor's Review

Freemore OCR is a great free solution for quick OCR jobs. It's quick, easy and accurate and so far there are few errors in the result text extracted from our test PDF.

---
Read what our customers say about Freemore OCR:
I've lost softcopy of my research paper and thanks GOD your OCR helped me by converting my hardcopy scan images to text.
George Toland - User Since 2012
I just wanted to say "thank you". We have been using the Freemore OCR for our job and we are very satisfied with the way it works. I understand you have also been very good about answering some questions my staff has submitted. Again, thanks for a good product.
Arvid Swinburne - User Since 2012
I've needed to scan in printed pages and convert them to plain text. This program has worked perfectly in recognizing all the words on my scanned documents. Obviously there will be some formatting to do after the conversion but that's normal, for a free program this one works great.
Morgan Payne - User Since 2011
Nice OCR freeware. Can't believe you make it free and I even thought that you might have some limitations, but obviously it's totally free to use. Thanks for the effort!
Vernon Summer - User Since 2011
---
What benefits can I expect?

Freemore OCR is designed for easy TXT extracting. All functions are learnable and usable for both casual users and professionals.
Extract text from all images
Extract text from scanned paper documents
Extract text from image PDF
Superior OCR accuracy
Save extracted text to TXT
Output result text to Word
Zoom in & zoom out for better OCR
Built-in text editor to edit extracted text
Copy extracted text to clipboard
Remove linebreaks easily
Why should I choose Freemore OCR?

You have many options to handle tons of image files as there are so many OCR software on the internet. Why should you use Freemore OCR?
Humanization Design
Optimal output quality
Super-fast processing technology built-in
Presets with popular settings
Support tons of input/output formats
Cutting-edge encoding/decoding technology
Support multicore CPU
Less burden on your system
Abundant guide contents & online support
Free, safe & no restrictions
---
Freemore OCR:

Follow the tutorials below to get your text extracting finished effortlessly, download our easy to read help manual.
Need help?

Any questions and suggestions about any one of our products, please visit our support site. You will also find access to product manuals and a frequently asked questions section.
---
What are the system requirements?
Minimum:
Intel Pentium 3 500MHz or equivalent processor
At least 256 MB RAM
200 MB free hard disk space
Graphics mode 800x600, 16-bit colour
Internet Explorer 6
Recommended:
Intel Pentium 4 1GHz or equivalent processor
512 MB RAM
Minimum 200 MB free hard disk space (since space is also needed to download drivers)
Graphics mode 1024x768 true color (highest 32-bit)
Internet Explorer 7