What can Freemore Audio Recorder do?
Record any audio signal that you want to save in your harddrive;
Record your voice and live performance through mic;
Record DRM-protected music without hassle;
Record web radio, online broadcasting and online karaoke;
Record internet telephone calls like Skype;
Record the audio you hear from your soundcard;
Ability to set a time-triggered recording;
Ability to record without silence;
Enhance the audio recording through audio editor;
100% FREE and Easy.
Freemore Audio Recorder
, an amazing program that enables you to
capture your favorite music and voice
to a playable audio file to save in your computer or enjoy on your portable players. It can
record audio
from your
system's soundcard
,
microphones
,
browsers
,
webcams
& more. Put simply, if it plays out of your loudspeakers you can record it.
Free Audio Recorder Software to Capture Any Sound from Any Source
Freemore Audio Recorder is a perfect free audio recorder that can capture audio in whatever format you specify - MP3, WMA, WAV & Ogg Vorbis. It allows you to record audio without running out of memory - you can keep recording as long as there's enough disk space. It records sound played back through your sound card, so you can record even DRM-protected audio streams. Advanced options like AGC, VAS, Auto-naming and Scheduler are available for those who want to take advantage of them, making Freemore Audio Recorder the most powerful audio recording software for users of any experience level.
Expert reviews on FreeMoreSoft products
Find out what leading industry experts are saying about Freemore Audio Recorder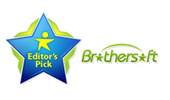 BrotherSoft - Editor's Pick

Amazingly and easily, with Freemore Audio Recorder, voice from microphone, internet streaming audio, or music played by WinAmp, Windows Media Player, Quick Time, Real Player, Flash, games, etc. can be captured to MP3, WAV, WMA and OGG music files with a few clicks.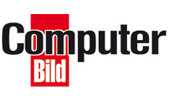 Computer Bild - Editor's Review

Freemore Audio Recorder is perfect for sound recording tasks like recording streaming Internet audio, meetings and interviews and directly saves them to MP3, WAV, WMA and OGG formats. It can also move all of old music cassette tapes onto PC by converting them into digital sound files.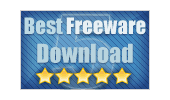 Best Freeware - Five Stars

An excellent piece of software designed for recording any audio from your computer's sound card either manually or by schedule.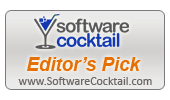 SoftCredible - Editor's Pick

Freemore Audio Recorder has a Voice Activate System with which you can choose to skip silent passages, or stop the recording after a certain amount of silence. This option is especially useful when you're recording streaming audio and net congestion temporarily stops the stream. Instead of having a big blank spot in your recording, Freemore Audio Recorder will just pause and wait for the signal to reappear.

---
Read what our customers say about Freemore Audio Recorder:
I like the program because the tools, effects and others are easy to handle even when you are not an experienced music-mixer.
George Melchers - User Since 2012
I am an audiophile and Freemore Audio Recorder's appealing interface attracted me the moment I saw it. And the application gives me plenty of reasons to make it my only audio recorder. Extremely simple, works great, has nice easy settings for output quality, schedule recording, hotkey settings, etc. I love it so much!
Bennie Jeans - User Since 2012
It can record anything into sound file! I recorded a song on the online radio. The quality is awesome. Amazingly, it worked!
Wallace Keynes - User Since 2011
This is an excellent desktop recorder that delivers on the features I expect. It runs efficiently and instantly to record my video tutorial or personal notes, interviews or lectures. More important, I can use it to record my favorite radio stations by scheduling recording.
Ludwig Rhys - User Since 2010
---
What benefits can I expect?

Freemore Audio Recorder is designed for easy audio recording. All functions are learnable and usable for both casual users and professionals.
Capture any sound from all internal or external audio sources
Support MP3/WMA/WAV/OGG format
Ultra-powerful recording engine
Provide AGC and VAS
Auto-naming provided
Enhance your recordings through free audio editor
Handy presets & manual numeric adjustment provided
Schedule recording to start at a specific time
Hot keys, keyboard shortcuts & key tip badges to operate easily
A button to directly open the Windows Mixer
Why should I choose Freemore Audio Recorder?

You have many options to handle tons of audio files as there are so many audio recording software on the internet. Why should you use Freemore Audio Recorder?
Humanization Design
Optimal output quality
Super-fast processing technology built-in
Presets with popular settings
Support tons of input/output formats
Cutting-edge encoding/decoding technology
Support multicore CPU
Less burden on your system
Abundant guide contents & online support
Free, safe & no restrictions
---
Freemore Freemore Audio Recorder:

Follow the tutorials below to get your audio recording finished effortlessly, download our easy to read help manual.
Need help?

Any questions and suggestions about any one of our products, please visit our support site. You will also find access to product manuals and a frequently asked questions section.
---
What are the system requirements?
Minimum:
Intel Pentium 3 500MHz or equivalent processor
At least 256 MB RAM
200 MB free hard disk space
Graphics mode 800x600, 16-bit colour
Internet Explorer 6
Recommended:
Intel Pentium 4 1GHz or equivalent processor
512 MB RAM
Minimum 200 MB free hard disk space (since space is also needed to download drivers)
Graphics mode 1024x768 true color (highest 32-bit)
Internet Explorer 7