What can Freemore WebM to MP4 Converter do?
Convert WebM for playback on MP4 players;
Batch convert video files of any formats;
Extract sound from video files;
Preset quality adjustment and wizard-style operation;
100% FREE and Easy.
WebM format
is a VP8 code video on Html5, and some of them are on the YouTube website. If you
download YouTube WebM Video
on your computer and want to put it into your PMPs, you need to convert the WebM video to more common video formats.
Freemore WebM to MP4 Converter
lets you
convert your WebM video to MP4
and other formats compatible with your devices.
Free WebM to MP4 Converter Software to Convert WebM to Apple Devices & Other Popular Devices
WebM is an open media file format designed for the web. WebM files consist of video streams compressed with the VP8 video codec and audio streams compressed with the Vorbis audio codec. The WebM file structure is based on the Matroska media container. Do you want to convert WebM to iPod iPad iPhone? You don't need to know what file types your device supports, the resolution values, bit rate, sample rate or lots of other tech details. Freemore WebM to MP4 Converter would be your top solution as it already knows everything about WebM conversion and in few minutes you get the video in the right format ready to be uploaded to your iPod, iPad, iPhone, etc.
Expert reviews on FreeMoreSoft products
Find out what leading industry experts are saying about Freemore WebM to MP4 Converter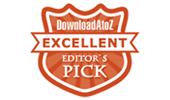 Download A to Z - Excellent

Freemore WebM to MP4 Converter is really a problem solver, which takes the frustration out of having incompatible file formats by giving you the power to convert them. It also takes the hassle out of file conversion by making it easy, practical and affordable. Combine reliable performance with flexible options and professional results. We'd like to see more of the uncommon file formats supported.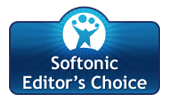 Softonic - Editor's Choice

Each program comes with its own set of advantages, and this program is no exception. Freemore WebM to MP4 Converter's conversion is comparatively faster and the quality setting is much easier.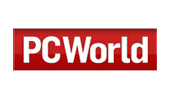 PCWorld - Editor's Review

After installation, you will see an intuitive interface. It provides specific instructions of what to do: Add files, Set output qualities and Convert. When click Help at the bottom, the support page of Freemore WebM to MP4 Converter will appear and you will find some useful tips.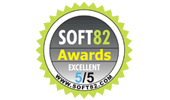 SOFT82 - Excellent

Freemore WebM to MP4 Converter has the potential to be popular in the future since our editor found it powerful and efficient after the test. The whole conversion progress is very easy without any troubles even if for the beginners.

---
Read what our customers say about Freemore WebM to MP4 Converter:
I'm not a tech person and need to convert some videos from WebM format to a format like MP4 that could play on my cell phone. Then I found this app - Freemore WebM to MP4 Converter and was able to convert my videos in a few seconds.
Joshua Ingrams - User Since 2012
The program works very fast and has a straightforward interface. Just drag and drop video files into the application and click the Convert button. I couldn't believe how easy it was.
Anthony Woolley - User Since 2012
To my surprise, your Freemore WebM to MP4 Converter can also convert HD movies to my iPhone. Really an excellent bonus!
Wilbur Evarts - User Since 2011
Have captured some attracted music tracks from WebM videos. Good quality! Really good enough for me to perform video to audio conversion as a green hand!
Blaine Stoke - User Since 2010
---
What benefits can I expect?

Freemore WebM to MP4 Converter is designed for easy WebM to MP4 conversion. All functions are learnable and usable for both casual users and professionals.
Convert all videos to general video formats
Extract audio tracks from any video formats
Support portable devices like iPad, iPod, iPhone, PSP, Android, etc.
Batch convert multiple videos with high speed to save your time
Adjust the sequence of listed videos to the defined position
Provide adjustable output quality with handy presets
Support high-definition for both input and output
Perfect video & audio synchronization
Smooth watching without any skipped frame
Straight design and "1-2-3" wizard operation
Why should I choose Freemore WebM to MP4 Converter?

You have many options to handle tons of video files as there are so many video converter software on the internet. Why should you use Freemore WebM to MP4 Converter?
Humanization Design
Optimal output quality
Super-fast processing technology built-in
Presets with popular settings
Support tons of input/output formats
Cutting-edge encoding/decoding technology
Support multicore CPU
Less burden on your system
Abundant guide contents & online support
Free, safe & no restrictions
---
Freemore WebM to MP4 Converter:

Follow the tutorials below to get your WebM to MP4 conversion finished effortlessly, download our easy to read help manual.
Need help?

Any questions and suggestions about any one of our products, please visit our support site. You will also find access to product manuals and a frequently asked questions section.
---
What are the system requirements?
Minimum:
Intel Pentium 3 500MHz or equivalent processor
At least 256 MB RAM
200 MB free hard disk space
Graphics mode 800x600, 16-bit colour
Internet Explorer 6
Recommended:
Intel Pentium 4 1GHz or equivalent processor
512 MB RAM
Minimum 200 MB free hard disk space (since space is also needed to download drivers)
Graphics mode 1024x768 true color (highest 32-bit)
Internet Explorer 7