What can Freemore Video to GIF Converter do?
Convert video files to animated GIF;
Make GIF for website, mobile phone screensaver, signature, etc.
Clip video to create GIF;
Adjust the width and height to suit the needs;
Support all key video formats;
100% FREE and Easy.
Freemore Video to GIF Converter
is designed to
convert video files to GIF
animation. It is a powerful application that supports a wide range of video formats like
AVI
,
MP4
,
MPEG
,
FLV
,
MOV
,
3GP
and hundreds more. It can
convert different parts of video to animated GIF file
by setting starts and ends. It also enables you to set customize the
GIF frame size
and preview the
GIF
during conversion.
Free Video to GIF Converter Software to Create GIF Animation from Any Video Formats
GIF files are typically used to store simple animations and they support up to 256 colors per frame. While they are suitable to upload and display on websites, animated GIFs can also be enhanced with background audio or transitions effects when they are converted to standalone videos. Usually when you find some interesting scenes in a movie or a video, you may want to extract it. Freemore Video to GIF Converter is a video to GIF converter that does the work. You can input a video to convert it to a GIF file or just clip the part you want to make GIF animation. The frame size is optional to meets your viewing needs. Now you have the possibility to convert your GIF files to a wide range of multimedia formats, depending on your requirements.
Expert reviews on FreeMoreSoft products
Find out what leading industry experts are saying about Freemore Video to GIF Converter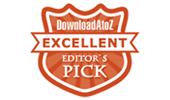 Download A to Z - Excellent

In many ways, Free Video to GIF is similar to other video to GIF converter software. A few key features set it apart, however, and we found that this is indeed a good application for home users.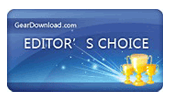 Gear Download - Editor's Choice

The Web may be alive with video these days, but sometimes you just need a single still image for your site. To that end, Freemore Video to GIF Converter turns small clips of video into animated GIFs for posting online or using in documents.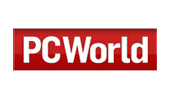 PCWorld - Editor's Review

The previewer is quite handy because all users may just need a short clip of the video to convert to GIF. The previewer allows them to view the video frame by frame to get the exact scene needed.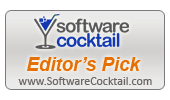 SoftCredible - Editor's Pick

The uncomplicated interface prompts the user to choose which portion of the movie to capture. Freemore Video to GIF Converter has the ability to change the frame size to get high quality or at reduced size. Conversion speed proved good in our tests.

---
Read what our customers say about Freemore Video to GIF Converter:
The interface is extremely straight. I simply input video shot by my iPhone and make it a GIF and find funny to complete the conversion.
Maxwell Vansittart - User Since 2012
Easy, simple to use, you can choose when the clip starts and end. VERY FAST and always complete a conversion for me in minutes.
Garrett Lawson - User Since 2012
It works really fast product & left no disgusting text & links to the website all over the generated GIF like many other similar products. That's nice of you making it free and clean.
Waldo Jowett - User Since 2010
I tried to convert a 4 second AVI pixel size 200 x 200 and it's been several seconds. It may take longer if I want a bigger or longer GIF but it always satisfies me. The preview function is good.
Zack Lotwis - User Since 2009
---
What benefits can I expect?

Freemore Video to GIF Converter is designed for easy video to GIF conversion. All functions are learnable and usable for both casual users and professionals.
Make GIF animation from video
Create GIF of your style
Clip your video to make GIF
Embed GIF in your post
Create GIF for your website
Customizable frame size
Preview GIF during conversion
Zoom in for better view
Support 300+ video formats
Supreme image quality
Why should I choose Freemore Video to GIF Converter?

You have many options to handle tons of video files as there are so many video to GIF converter software on the internet. Why should you use Freemore Video to GIF Converter?
Humanization Design
Optimal output quality
Super-fast processing technology built-in
Presets with popular settings
Support tons of input/output formats
Cutting-edge encoding/decoding technology
Support multicore CPU
Less burden on your system
Abundant guide contents & online support
Free, safe & no restrictions
---
Freemore Video to GIF Converter:

Follow the tutorials below to get your video to GIF conversion finished effortlessly, download our easy to read help manual.
Need help?

Any questions and suggestions about any one of our products, please visit our support site. You will also find access to product manuals and a frequently asked questions section.
---
What are the system requirements?
Minimum:
Intel Pentium 3 500MHz or equivalent processor
At least 256 MB RAM
200 MB free hard disk space
Graphics mode 800x600, 16-bit colour
Internet Explorer 6
Recommended:
Intel Pentium 4 1GHz or equivalent processor
512 MB RAM
Minimum 200 MB free hard disk space (since space is also needed to download drivers)
Graphics mode 1024x768 true color (highest 32-bit)
Internet Explorer 7