What can Freemore Video to MP3 Converter do?
Audio extractor that extracts audio from video files;
Extract Sound from Movies or Songs from Music Videos;
Convert audio files of any formats;
Convert thousands of files in batch;
Preset quality adjustment and wizard-style operation;
100% FREE and Easy.
Freemore Video to MP3 Converter
is an ideal
audio extractor
that can
extract audio from hundreds of video formats
including
AVI
,
MPEG
,
MP4
,
WMV
,
H.264
, etc. to save as
MP3
,
WMA
,
WAV
and several others. Now you can
extract songs from your music video collection
for audio playback on your devices.
Free Video to MP3 Converter Software to Extract Audio from Video Files
Have you ever wanted to extract some or all of the audio from a video file? Freemore Video to MP3 Converter is a simple audio extractor that specializes in that very task. It can extract audio clips from movies and other videos and save them as MP3 that you can play just about anywhere. From ringtones to e-greetings to sound effects, the uses for extracted audio clips are many. This freeware makes it all a matter of a few easy clicks. And it just doesn't create box-standard MP3 but also WAV, WMA, AAC, M4a, FLAC, OGG, and more, with preset quality options for each.
Expert reviews on FreeMoreSoft products
Find out what leading industry experts are saying about Freemore Video to MP3 Converter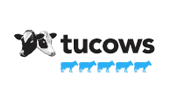 Tucows - 5 Cows

With Freemore Video to MP3 Converter allows setting the start and ending time of the video sound that needs to be extracted. We like that you can choose your favorite settings once, and then forget about them. Extraction is easy (just hit the Start button), and file conversion is nearly instantaneous.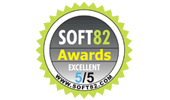 SOFT82 - Excellent

Though sound extractor software is usually a program aimed at advanced users, but Freemore Video to MP3 Converter's interface is easy to use by anyone. The main window contains several large buttons, well disposed, which help you manage your files easily. The Add Task, Remove or Clear buttons can be easily used and you can quickly understand their functions. Everyone, be they beginners or tech-savvy, should have this program installed on their computers precisely because it's easy to use.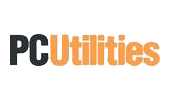 PC Utilities - Editor's Review

One special feature of Freemore Video to MP3 Converter is its batch conversion ability in a very user friendly interface. It is especially suited for those people who want to save a lot of files and have space constraints. You can reduce memory usage by converting the files from video to audio. Its simple interface helps a lot when it comes to working around its features. Use it and enjoy it.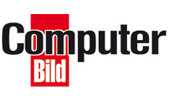 Computer Bild - Editor's Review

Ideal for those in the profession or have the hobby of creating or mixing audio and video files or collecting video files and use the sound segments from them in other applications. Using this application you can not only extract the sound file from a full video of long size, but also cut out the small pieces of track as per your requirement. You can also have a look at the video while extracting the sound file from it. This gives you the option of selecting the starting and ending point of extraction from the video.

---
Read what our customers say about Freemore Video to MP3 Converter:
Very good program. With this audio extractor program, I was able to quickly and easily save audio tracks from movies and play it on my MP3 player.
Anthony Hillman - User Since 2012
Incredible work guys! Above and beyond freeware expectations. In this rough economy it's the free resources that actually function and serve purpose that need to be acknowledged.
Wallis Turner - User Since 2012
If you are using Windows 7 and looking for a good free audio converter and extractor, go for Freemore Video to MP3 Converter. It also works on Windows XP, Windows Vista, and Windows Server 2003/2008.
Chester Wheeler - User Since 2011
I'm so impressed with the performance of Freemore Video to MP3 Converter. It seems that you are not giving away the free use of this smart sound extractor. Thanks for the effort.
Maurice Wilson - User Since 2011
---
What benefits can I expect?

Freemore Video to MP3 Converter is designed for easy video to MP3 conversion. All functions are learnable and usable for both casual users and professionals.
Extract audio tracks from any video formats
Convert audio files between various audio formats
Batch process tons of audio files with high-speed
Adjust the sequence of listed audios
Straight design and "1-2-3" wizard operation
Provide adjustable output quality with handy presets
Support portable devices like iPad, iPod, iPhone, PSP, Android, etc.
Auto-play a sound or shut down your computer when conversion is done
Completely FREE
Why should I choose Freemore Video to MP3 Converter?

You have many options to handle tons of audio files as there are so many video to MP3 converter software on the internet. Why should you use Freemore Video to MP3 Converter?
Humanization Design
Optimal output quality
Super-fast processing technology built-in
Presets with popular settings
Support tons of input/output formats
Cutting-edge encoding/decoding technology
Support multicore CPU
Less burden on your system
Abundant guide contents & online support
Free, safe & no restrictions
---
Freemore Video to MP3 Converter:

Follow the tutorials below to get your video to MP3 conversion finished effortlessly, download our easy to read help manual.
Need help?

Any questions and suggestions about any one of our products, please visit our support site. You will also find access to product manuals and a frequently asked questions section.
---
What are the system requirements?
Minimum:
Intel Pentium 3 500MHz or equivalent processor
At least 256 MB RAM
200 MB free hard disk space
Graphics mode 800x600, 16-bit colour
Internet Explorer 6
Recommended:
Intel Pentium 4 1GHz or equivalent processor
512 MB RAM
Minimum 200 MB free hard disk space (since space is also needed to download drivers)
Graphics mode 1024x768 true color (highest 32-bit)
Internet Explorer 7