What can Freemore MP3 Joiner do?
Join separate audio files into a larger one;
Batch convert unlimited number of audio files;
Combine audio files in different formats & bitrates without trouble;
Preset qualities & manual numeric adjustment provided;
100% FREE and Easy.
Freemore MP3 Joiner
is a small application designed for
joining multiple audio files
. If you want to listen to one non-stop music file that contains all your favorite songs, instead of creating a playlist, this is the perfect solution. Freemore MP3 Joiner is also a
batch converter
to
convert all audio files into MP3
and several more formats.
Free Audio Joiner Application to Join, Merge or Combine Audio Files
You may want to merge audio files for a number of reasons. For example, you may want a single "supertrack", or a compilation or scattered fragments from a voice recorder. Situations where a single audio file is more usable than many small ones are extremely common. Freemore MP3 Joiner is a smart free audio file joining application designed for merging multiple audio files. It can combine WAV, MP3 and WMA which are in various formats, frequencies and tracks into a file. Effectively, you can join a bunch of audio files like MP3, WMA, WAV, AAC, APE, FLAC, M4A, M4b, OGG, etc. together into a single file no matter how many files in how many formats you have, and how big or how small each file is.
Expert reviews on FreeMoreSoft products
Find out what leading industry experts are saying about Freemore MP3 Joiner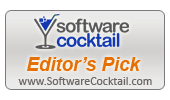 SoftCredible - Editor's Pick

The main strong points of this utility are the ease of use and high operating speed. A big plus is also the fact that Freemore MP3 Joiner is very light on both RAM and CPU usage.

Famous Why - Awards

The interface of Freemore MP3 Joiner is very easy to understand, having been designed to be functional in the hands of all computer users. The emphasis was obviously placed on practical aspects, namely, functionality and effortlessness in use, with only the necessary commands. Consequently, you can load the MP3 files with no trouble at all, choose the output directory, and save the merged audio file.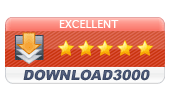 Download3000 - Excellent

Freemore MP3 Joiner allows users to move the loaded tracks and to arrange them in the exact order needed. The saved tracks sound identically with the original files, that is to say, there is no loss in terms of quality, mainly because Freemore MP3 Joiner doesn't need to decode and then re-encode the music tracks.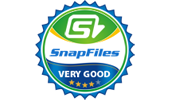 SnapFiles - Very Good

The processing speed of Freemore MP3 Joiner is remarkably good, as it took it under 5 seconds to merge 21 minutes of audio. Now, imagine just how fast you can create a 7 or 8-hour mix with all your favorite songs.

---
Read what our customers say about Freemore MP3 Joiner:
Tried another MP3 Joiners but this one just rocks. I can continuously enjoy my favorite songs and audiobook with just a click of a button. No waiting time, just great!
Sean Huggins - User Since 2012
Really love your Freemore MP3 Joiner - as an avid music listener, I am eager to join many MP3 files into a larger one for non-stop playback. Your product made it!
Spencer Upton - User Since 2012
I'd like to express my extreme satisfaction with Freemore MP3 Joiner. It is absolutely perfect for my audio toolbox. I downloaded it and decided to recommend it to my friends after 5 minutes of use.
Hollis Greenough - User Since 2010
Freemore MP3 Joiner - Nice product. I had been using a freeware MP3 Joiner package (in German!) but it does not work as well as this one.
Reed Ubbelohde - User Since 2009
---
What benefits can I expect?

Freemore MP3 Joiner is designed for easy MP3 joining. All functions are learnable and usable for both casual users and professionals.
Join audio files into one
Directly join different audio formats & bitrates
Extract audio tracks from any video formats
Adjust the sequence of listed audios
Straight design and "1-2-3" wizard operation
Provide adjustable output quality with handy presets
Support portable devices like iPad, iPod, iPhone, PSP, Android, etc.
Auto-play a sound or shut down your computer when conversion is done
Completely FREE
Why should I choose Freemore MP3 Joiner?

You have many options to handle tons of audio files as there are so many MP3 joiner software on the internet. Why should you use Freemore MP3 Joiner?
Humanization Design
Optimal output quality
Super-fast processing technology built-in
Presets with popular settings
Support tons of input/output formats
Cutting-edge encoding/decoding technology
Support multicore CPU
Less burden on your system
Abundant guide contents & online support
Free, safe & no restrictions
---
Freemore MP3 Joiner:

Follow the tutorials below to get your MP3 joining finished effortlessly, download our easy to read help manual.
Need help?

Any questions and suggestions about any one of our products, please visit our support site. You will also find access to product manuals and a frequently asked questions section.
---
What are the system requirements?
Minimum:
Intel Pentium 3 500MHz or equivalent processor
At least 256 MB RAM
200 MB free hard disk space
Graphics mode 800x600, 16-bit colour
Internet Explorer 6
Recommended:
Intel Pentium 4 1GHz or equivalent processor
512 MB RAM
Minimum 200 MB free hard disk space (since space is also needed to download drivers)
Graphics mode 1024x768 true color (highest 32-bit)
Internet Explorer 7