What can Freemore MP3 WMA WAV Converter do?
Universal audio converter that handles every format you have;
Convert thousands of files in batch;
Extract sound from video files;
Preset quality adjustment and wizard-style operation;
100% FREE and Easy.
Freemore MP3 WMA WAV Converter
is an easy-to-use
audio conversion
tool provides a speedy way to convert between a large collection of audio file formats. The
batch conversion
ability enables you to convert songs in
MP3, WMA, M4a, AAC, AC3, WAV, OGG, AIFF, ALAC, FLAC
, etc. to enjoy in your portable players or any media player applications.
Free Audio Converter Software to Convert Audio Files without Any Limitation
Audio conversion is a delicate task; it usually requires professional experience to achieve professional quality results and programs are rarely intended for being used by beginners mostly due to complexity of the task at hand. Freemore MP3 WMA WAV Converter completely removes that barrier and allows absolutely everybody to convert their audio files with simplicity and speed unmatched by other programs. Freemore MP3 WMA WAV Converter can convert audio between all key audio formats: MP3, WMA, WAV, FLAC, AAC, M4a, OGG and more and it also allows video to audio extraction.
Expert reviews on FreeMoreSoft products
Find out what leading industry experts are saying about Freemore MP3 WMA WAV Converter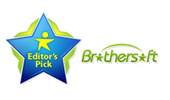 BrotherSoft - Editor's Pick

Freemore MP3 WMA WAV Converter allows users to batch conversion and configure the bit rate, sampling rate and channels through presets for each music file. We were pleasantly surprised that Freemore MP3 WMA WAV Converter can extract audio from video files.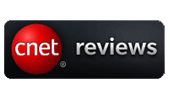 CNET - Editor's Review

At first glance, Freemore MP3 WMA WAV Converter looks simply designed, but don't let the design fool you. The program is actually easy to use. It has a section of the window dedicated to the output format that shows the configuration options after you input your audio files and hit Next. It was nice not to have to hunt for this in a menu somewhere.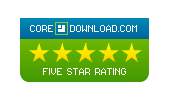 Core Download - Five Stars

Freemore MP3 WMA WAV Converter provides a simple, fast method to convert audio files and extract audio from video files. We gave it top ratings in interface design and simplicity.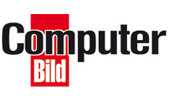 Computer Bild - Editor's Review

This audio converter handles more than 50 different music formats, including MP3, WAV, WMA, AAC, FLAC and other common formats. The list of output formats is also pretty good, with 8 different choices.

---
Read what our customers say about Freemore MP3 WMA WAV Converter:
This is a awesome tool to convert my favorite WMA songs to MP3 so I can enjoy on my journey. Yours is the fastest program out of six I have tried. Thanks for your obvious hard work in making such great value!
Affron Melson - User Since 2012
Thanks for your effort on this product! I have no comments to make at this moment in time, however I am pleased with the product and what I have asked it to do in the short time I have had it.
Kyle T. Shaw - User Since 2012
I like your Freemore MP3 WMA WAV Converter. It works fast in comparison with other programs, especially when it converts to MP3.
Phill Seyfried - User Since 2011
Thank you so much for the support and for this great porgram. It's amazing to have such a good program avaiable for free.
Jenson Royce - User Since 2010
---
What benefits can I expect?

Freemore MP3 WMA WAV Converter is designed for easy audio conversion. All functions are learnable and usable for both casual users and professionals.
Convert audio files between various audio formats
Extract audio tracks from any video formats
Batch process tons of audio files with high-speed
Adjust the sequence of listed audios
Provide adjustable output quality with handy presets
Support portable devices like iPad, iPod, iPhone, PSP, Android, etc.
Straight design and "1-2-3" wizard operation
Auto-play a sound or shut down your computer when conversion is done
Completely FREE
Why should I choose Freemore MP3 WMA WAV Converter?

You have many options to handle tons of audio files as there are so many audio converter software on the internet. Why should you use Freemore MP3 WMA WAV Converter?
Humanization Design
Optimal output quality
Super-fast processing technology built-in
Presets with popular settings
Support tons of input/output formats
Cutting-edge encoding/decoding technology
Support multicore CPU
Less burden on your system
Abundant guide contents & online support
Free, safe & no restrictions
---
Freemore MP3 WMA WAV Converter:

Follow the tutorials below to get your MP3 WMA WAV conversion finished effortlessly, download our easy to read help manual.
Need help?

Any questions and suggestions about any one of our products, please visit our support site. You will also find access to product manuals and a frequently asked questions section.
---
What are the system requirements?
Minimum:
Intel Pentium 3 500MHz or equivalent processor
At least 256 MB RAM
200 MB free hard disk space
Graphics mode 800x600, 16-bit colour
Internet Explorer 6
Recommended:
Intel Pentium 4 1GHz or equivalent processor
512 MB RAM
Minimum 200 MB free hard disk space (since space is also needed to download drivers)
Graphics mode 1024x768 true color (highest 32-bit)
Internet Explorer 7