What can Freemore CD Burner Ripper do?
Create audio CD/MP3 CD to enjoy in CD player;
Rip Audio CD/MP3 CD to audio files to your harddrive;
Burn data discs to backup important data;
Create ISO from files, rip ISO from discs & burn ISO to discs;
Create boot disc to reboot your system;
100% FREE and Easy.
Freemore CD Burner Ripper
is a powerful and easy to use
CD creation and backup application
that combines
CD Burner
,
CD Ripper
and some other useful disc tools in one program. It supports popular audio formats (
MP3
,
WAV
,
WMA
&
OGG
) to
burn audio CD
. Also, you can
rip audio tracks from music CD
to your harddrive.
Free Audio CD Burner & Free Audio CD Ripper Software to Create & Backup Audio CD
Freemore CD Burner Ripper can create audio CD from different audio files to play in any standard home or car stereo. Working with Freemore CD Burner Ripper, you can choose to burn 74 or 80-minute audio CDs on either 74 or 80-minute CD-R/RW discs. Just add the songs you want onto the burning list, hit the Burn button, and in a short time you will have a custom CD! Audio CD Burner work with most popular audio formats: MPEG Layer 3 (MP3), Ogg Vorbis (OGG), Windows Media (WMA) and WAV. Freemore CD Burner Ripper also includes an Audio CD ripper to let you extract audio tracks from a music CD into WMA and WAV files, thus you can backup your precious CD, enjoy them on your computer and share them through your portable devices.
Expert reviews on FreeMoreSoft products
Find out what leading industry experts are saying about Freemore CD Burner Ripper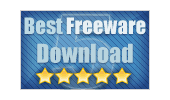 Best Freeware - Five Stars

It encompasses all the functions required to create an Audio CD playable on regular CD players, or rip Audio CDs. Creating an Audio CD from any of the supported formats is no issue for the application. The ripping quality is optional.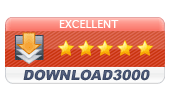 Download3000 - Excellent

Whether you mix the supported formats (MP3, WMA, WAV or OGG) up or not, the end result will still be a disc playable on normal CD players. As far as the other types of media are concerned, playing the end result is just a matter of support from the device reading it.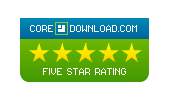 Core Download - Five Stars

Ripping options of Freemore CD Burner Ripper are as simple and complete as they can be. Even an average user would be amazed of the intuitiveness of the steps required to successfully complete the job. The application automatically checks the names of the tracks, album and artist names, but you should check them so that no mistake is made (it nailed 3 out of 3 CDs in our case).

Famous Why - Awards

The installation process takes several seconds, given the wide range of utilities included in the installer file. Freemore CD Burner Ripper features a colorful, polished, yet professional looking interface that offers you access to all of the program's sections.

---
Read what our customers say about Freemore CD Burner Ripper:
With a simple and clean interface, first time users like me will not have a hard time operating this software. Good work!
Barclay Lock - User Since 2012
You have really made a valuable product. I can make use of the burning software to extract audio tracks from many CD types at high speed. The sound quality is very excellent and I recommend it to everyone.
Jacques Gasser - User Since 2012
With Swifturn Disc Creator I can create my custom music CDs that can be displayed at home or my car stereo. It's easy to use. Just add the songs I like to the main screen, hit the button, and in a short time I will have my own CD. And I don't need to convert the format. It's amazing.
Manuel Quitman - User Since 2011
I took the moment to say what a wonderful product I have. Freemore CD Burner Ripper lets me extract music from Audio CD into most popular formats. It performs the function flawlessly to surpass my expectation.
Clive Pollitt - User Since 2011
---
What benefits can I expect?

Freemore CD Burner Ripper is designed for easy CD Burning and Ripping. All functions are learnable and usable for both casual users and professionals.
Burn music CD from audio files
Rip Audio CD/MP3 CD
Burn data to CD/DVD
Burn video CD/DVD
Make ISO from files
Rip ISO from CD/DVD
Burn ISO to CD/DVD
Create bootable disc
Erase your discs
View drive & disc info
Wizard-style interface
Why should I choose Freemore CD Burner Ripper?

You have many options to handle tons of discs as there are so many CD burner ripper software on the internet. Why should you use Freemore CD Burner Ripper?
Humanization Design
Optimal output quality
Super-fast processing technology built-in
Presets with popular settings
Support tons of input/output formats
Cutting-edge encoding/decoding technology
Support multicore CPU
Less burden on your system
Abundant guide contents & online support
Free, safe & no restrictions
---
Freemore CD Burner Ripper:

Follow the tutorials below to get your CD Burning and Ripping finished effortlessly, download our easy to read help manual.
Need help?

Any questions and suggestions about any one of our products, please visit our support site. You will also find access to product manuals and a frequently asked questions section.
---
What are the system requirements?
Minimum:
Intel Pentium 3 500MHz or equivalent processor
At least 256 MB RAM
200 MB free hard disk space
Graphics mode 800x600, 16-bit colour
Internet Explorer 6
Recommended:
Intel Pentium 4 1GHz or equivalent processor
512 MB RAM
Minimum 200 MB free hard disk space (since space is also needed to download drivers)
Graphics mode 1024x768 true color (highest 32-bit)
Internet Explorer 7