What can Freemore Ringtone Maker do?
Create ringtone from your songs with stylish audio effects;
Directly record any sound as ringtones;
Load Audio CD tracks to make ringtones;
Trim ringtone to fit the limit of your mobile phone;
Edit ringtone in millisecond-level precision;
Preset qualities & manual numeric adjustment provided;
Visual operation to simplify everything;
100% FREE and Easy.
If you want to
create a ringtone
of your style from your music library?
Freemore Ringtone Maker
is ringtone maker software that enables you to
cut clips of any length out of audio files
and
apply fascinating audio effects
. Freemore Ringtone Maker provides an intuitive interface and a simple workflow.
Free Ringtone Maker Software to Create Unique Ringtones from Your Music Collections
A unique ringtone is one of the many ways you can personalize your mobile phones. In a room of ringing phones, you know for sure when it is your call. In fact you can tell who is calling, if you have that tone assigned to a person in your contact book. Making a set of personal ringtones that are in a family is even better. In some cases, you can download a ringtone directly to your phones from the Internet. However, you can also create a ringtone from the songs you have on your computer. Making ringtones is easy with Freemore Ringtone Maker. No need for a fancy program or buying it from a commercial source. You can make a unique sound for each caller.
Expert reviews on FreeMoreSoft products
Find out what leading industry experts are saying about Freemore Ringtone Maker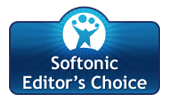 Softonic - Editor's Choice

Freemore Ringtone Maker will help even the inexperienced user to produce great ringtones in just minutes, due to its inner simplicity and hint-management. It also exports results in the most common formats used by world's leading cell phones manufacturers.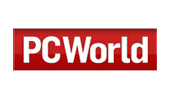 PCWorld - Editor's Review

Freemore Ringtone Maker was tested thoroughly and was found absolutely clean. Very handy labels and hints also appear when hovering the mouse over different portions of the screen or at the push of various buttons, explaining what these are or what's happening. For the inexperienced user this isn't a small thing at all.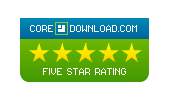 Core Download - Five Stars

Conversion is really fast so users won't need to wait an indefinite time to see and hear the final products of the work.

Softpedia - Editor's Pick

The buttons of Freemore Ringtone Maker were attentively designed and only the essential ones are present. A very good choice, since the over-crowded UI, especially for such a simple and highly-specialized program would be a real pain.

---
Read what our customers say about Freemore MP3 WMA WAV Converter:
Freemore Ringtone Maker helps me create ringtones to my heart's desire. It enables me to directly record any sound as ringtone. With the simple interface, I just need three steps to accomplish the whole operation.
Grant Service - User Since 2012
I love the simple design of your Freemore Ringtone Maker. Making ringtone is nothing but easy!
Ronnie Berger - User Since 2011
Just got your Freemore Ringtone Maker because I saw that it was doing what I needed which is to create ringtone and add some echo and I was happy with the overall interface. Great job and thank you.
Carl Keats - User Since 2010
A truly nice program, all operations are very simple and this is why I would recommend it to virtually everyone who wants his own sounds on the cellular phone.
Jesse Montgomery - User Since 2009
---
What benefits can I expect?

Freemore Ringtone Maker is designed for easy ringtone making. All functions are learnable and usable for both casual users and professionals.
Directly record any sound to ringtones
Visually trim any sound to create ringtones
Precise selection tool
Visual zoomable waveform
Many audio effects to enhance the music
Real-time effect preview is supported
Directly record any sound as ringtone
Handy presets & manual numeric adjustment provided
Tons of audio formats supported
Hot keys, keyboard shortcuts & key tip badges to operate easily
Audio player to play all music including your recording
Why should I choose Freemore Ringtone Maker?

You have many options to handle tons of audio files as there are so many ringtone maker software on the internet. Why should you use Freemore Ringtone Maker?
Humanization Design
Optimal output quality
Super-fast processing technology built-in
Presets with popular settings
Support tons of input/output formats
Cutting-edge encoding/decoding technology
Support multicore CPU
Less burden on your system
Abundant guide contents & online support
Free, safe & no restrictions
---
Freemore Ringtone Maker:

Follow the tutorials below to get your ringtone making finished effortlessly, download our easy to read help manual.
Need help?

Any questions and suggestions about any one of our products, please visit our support site. You will also find access to product manuals and a frequently asked questions section.
---
What are the system requirements?
Minimum:
Intel Pentium 3 500MHz or equivalent processor
At least 256 MB RAM
200 MB free hard disk space
Graphics mode 800x600, 16-bit colour
Internet Explorer 6
Recommended:
Intel Pentium 4 1GHz or equivalent processor
512 MB RAM
Minimum 200 MB free hard disk space (since space is also needed to download drivers)
Graphics mode 1024x768 true color (highest 32-bit)
Internet Explorer 7